How To Fix Blurry Pictures For Free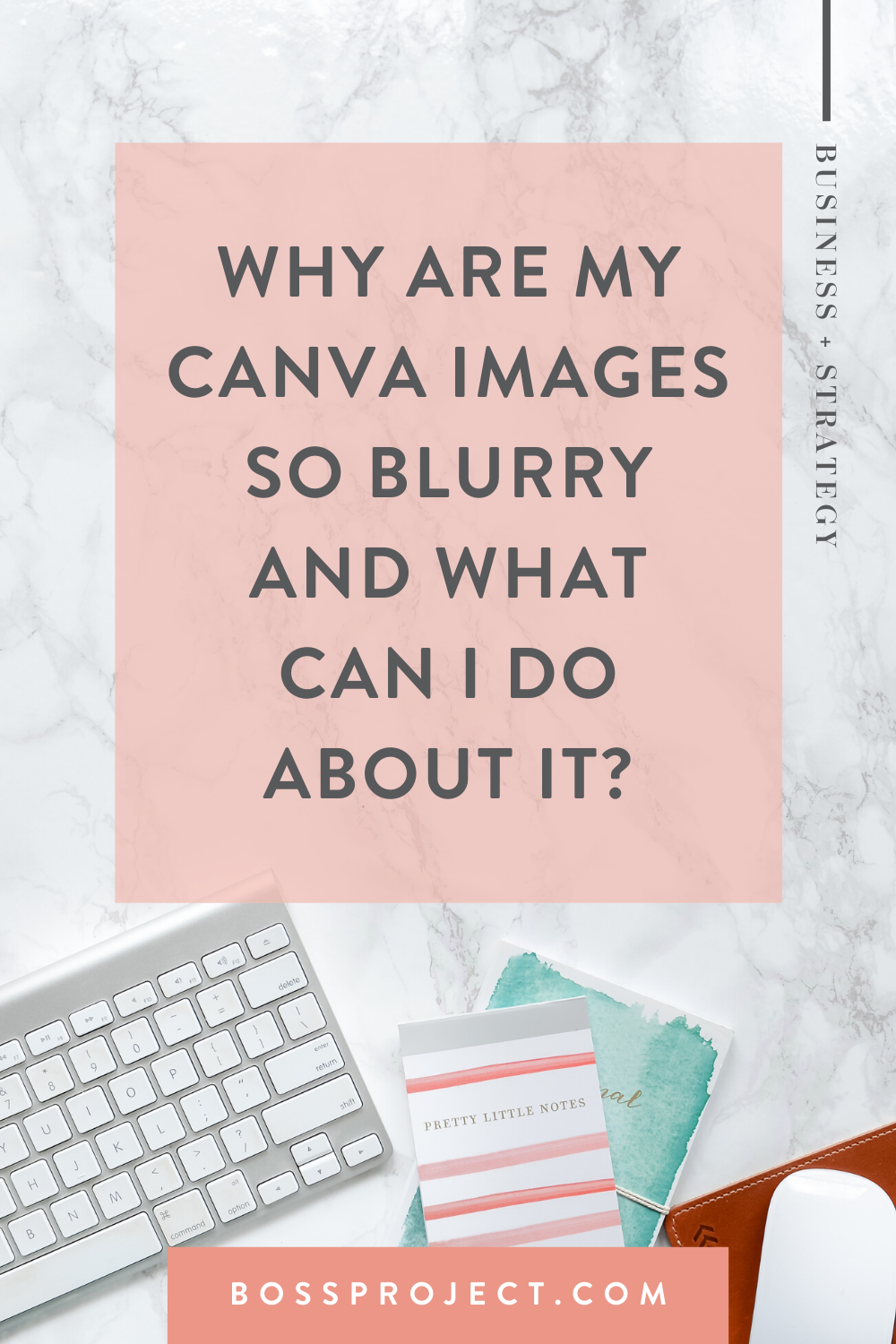 Photos that we take using our phones don't always turn out perfectly clear. Most smartphones these days are extremely thin and hard to stabilize — making the act of getting a crisp image, even more difficult. Fortunately, it seems like there's a never-ending supply of apps to fix blurry pictures nowadays. Our Most Helpful Apps to Fix Blurry Pictures list will be introducing you to a batch of mobile phone applications that will fix up your blurry images in a quick and efficient way.
Part 1. Most Helpful Apps to Fix Blurry Pictures
In order to fix blurry photographs, you're going to have to apply a filter. You can do this by clicking on the "Filter" tab on the top menu. If you look through the drop down menu you can find both Sharpen Shake Reduction (as shown in the image below). Wait for a few seconds. SmartDeblur is another simple deblur software to fix blurry pictures on PC. This software can help you significantly fix blurry pictures. If your image is out of focus, motion.
Let's break down this list before we begin. We're going to introduce you to 10 mobile applications, all of them with sharpening capabilities but different levels thereof. Most of these will offer a wide array of editing tools, and others will focus specifically on sharpening.
1. Adobe Photoshop Express: Photo Editor Collage Maker
URL: https://play.google.com/store/apps/details?id=com.adobe.psmobile&hl=en
Platform: Android
The first app that we'll be introducing is something that I usually refer to as the mini photoshop. It's a quaint application, one that is much more intuitive and accessible than the regular photoshop software. Of course, that means that you won't be able to get the same amount of precision with this app — but not many apps are able to claim otherwise.
Pros
The Adobe Photoshop Express if FREE
A variety of sharpening tools are available — clarity and sharpen being a few
Offers a magic wand tool — will fix blurry pictures with one click
Cons
Saving the changes is a little strange — there should be a more prominent save option
Might require you to apply for a Creative Cloud Account
Image cannot be zoomed when editing
2. VSCO
URL: https://itunes.apple.com/us/app/vsco/id588013838?mt=8
Platform: iOS
VSCO is very popular for its filters, not so much as an app to fix blurry pictures, but it's good for that either way. If you want to use the app to its full potential, then you're going to have pay for the VSCO X Premium membership. It goes for a yearly payment of $19.99.
Pros
Sharpening Tools are Free
Offers a variety of filters that are flexible and will allow editing
Keep track of your images using their connected social media-like platform
Cons
$19.99 for the full Premium Membership
Files can get clogged up in the VSCO gallery
Inability to zoom in on the image that is being edited
3. PIXLR
URL: https://pixlr.com/mobile
Platform: iOS & Android
The PIXLR photo editor has a very professional look. Of course, for a FREE app, it does contains the occasional ad popup. However, you can opt out of it by purchasing the full version. The app itself offers a diverse set of tools. These include filters, overlays, etc. and is fully optimized to meet the social media needs of today's generation.
Pros
PIXLR is a FREE app — In-app Purchases are available to turn off ads
Offers a variety of editing tools — filters, overlays, etc.
Photo Focusing capabilities that will allow you to fix blurry photos
Cons
Contains ads — unless full version is paid for
Quality of the image (resolution) is reduce when completed
Downloading the high-resolution version of the edited image causes the app to crash
4. SNAPSEED
URL: https://itunes.apple.com/us/app/snapseed/id439438619?mt=8
Platform: iOS
This is an up and coming app that a lot of people are talking about. It offers a set of 29 unique tools, that allows for precision-based editing. The Program itself is free and easy-to-use.
Pros
Snapseed is FREE
The app allows for precision-based sharpening that will fix blurry pictures
Offers a variety of other tools that can help you enhance your image
Cons
Without the insight tool the application itself is hard to navigate
For the precision it's offering, it would have been nice to have a more varied set of brush tool applications for the enhancements
The app is updated constantly — but updates are usually linked to sudden app crashes
5. FOTOR PHOTO EDITOR
URL: https://play.google.com/store/apps/details?id=com.everimaging.photoeffectstudio&hl=en_US
Platform: Android
The Fotor Photo Editor app actually doubles as a camera. It offers a bunch of different de-blurring tools that it is very proud of, as well as a couple artistic blur tools like bokeh blurs that are completely customizable.
Pros
The Fotor Photo Editor is FREE
Offers crisp enhancing capabilities — which can fix your blurry pictures easily
Exchange the grainy texture with an artistic blur
Cons
Contains ads - which can only be removed if paid version is purchased
Does not support certain languages
Effects may suddenly be deleted and offered only in the paid version
6. AFTERLIGHT
URL: https://play.google.com/store/apps/details?id=com.fueled.afterlight&hl=en
Platform: Android
Afterlight is another up and comer when it comes to photo editing apps, but it can fix blurry pictures for you with no problem. It's made for "quick and straightforward" editing and comes with a variety of tools to help you enhance the quality of the images that you snap on your phone.
Pros
Comes with 15 different tools that are specifically made for enhancing photo qualities
Filters and Frame tools are also available for changing the style of your image
Afterlight offers a FREE version
Cons
The Android version of the app is a little buggy — it's more IOS optimized
Doesn't offer any zoom tools or landscape mode for easy editing
Full version of the app is PAID
7. SHARPEN IMAGE
URL: https://play.google.com/store/apps/details?id=com.firisoft.firisoft.sharpenimage
Platform: Android
Now, if you're looking for an app that was developed to specifically shapen images, then you might want to consider the Sharpen Image app. It's a pretty basic tool, it offers two forms sliders. One is for the adjustment of pixel size (texture) and the other is the overall sharpening effect.
Pros
Ability to adjust the texture by using the radius slider
A slider called intensity to control the overall sharpening effect
Sharpen Image is a FREE app
Cons
The App comes with Ads — tons of them
It's made specifically to enhance images and won't be able to do much else
Lots of negative reviews about the edited image looking choppy
8. ENHANCE PHOTO QUALITY
URL: https://play.google.com/store/apps/details?id=com.smartworld.enhancephotoquality&hl=en_US
Platform: Android
The Enhance Photo Quality app, although the name might suggest otherwise, offers a variety of different editing tools. This includes color adjustments, frames, filters, etc. Of course, the important ones to focus on are its photo focusing features.
Pros
Enhance Photo Quality is a FREE app
It offers an array of photo editing tools — filters, frames, vignettes, etc.
Photo Focus features are easy-to-use
Cons
App comes with tons of Ads
There are reports that the app forces its' user to give it a five-star rating in order to use it — only to find out that it doesn't actually work
The final result is not as crisp or clean as we'd like
9. PRISMA
URL: https://play.google.com/store/apps/details?id=com.neuralprisma&hl=en
Platform: Android
The Prisma App is actually a fairly high-quality app. However, it doesn't have much in the way of fixing blurry pictures. If you're looking to fix blurry photos then this might offer some enhancing tools, but definitely not as much as you'd like.
How Can I Fix A Blurry Picture For Free
Pros
Prisma is a FREE app
Offers artistic overlays and effects
Ability to share images easily
Cons
App contains ads — can be turned off through in app purchases
De-blurring capabilities are limited
Although the paid version will unlock certain filters the price is a lot to ask for the number of filters available
10. Adobe Photoshop Lightroom CC
URL: https://play.google.com/store/apps/details?id=com.adobe.lrmobile
Platform: Android
This is an even minier version of the mini photoshop that we had initially introduced. It's a very helpful photo editor, and it provides a helpful number of tools that you can use. However, much like the previous up, it doesn't go very far when it comes to deblurring images.
Pros
The Adobe Photoshop Lightroom CC app is FREE
Offers various of tools for photo editing
The software is small and won't take too much space on your mobile device
Cons
In order to unlock certain features, a price must be paid
It doesn't hold offer much as an to fix blurry pictures
The software, despite its' size, is quite slow
Part 2. A Better Way to Fix Blurry Pictures
Now that we're through with introducing you to all the helpful apps that will fix blurry pictures, let's look into another method. The method that we're going to be introducing is the PC Software called Fotophire Focus. This graphics editor offers a lot more versatility when it comes to editing and makes for an efficient way of fixing blurry photos. You can download it on both Windows and Mac operating systems and it features a lot of intuitive tools that can help you fix blurry photos better than an app can. Here's how.
It enables you to fix blurry photos with a single click.
Help you to re-focus photos with the Creative Blur feature at your will.
This program allows you to apply more than 200 effects to your photos easily.
It offers you a 1-click sharpen tool to help you make your photos better.
Key Features of Fotophire Focus
Sharpen Tool offers a one-click enhancement that will fix blurry pictures quickly.
SHARPNESS adjustments will allow change as to sharpness of the image and the overall texture of the pixels.
You can see before and after shorts with the BEFORE and AFTER view option.
Intuitive interface that is largely Drag & Drop.
Extra adjustments can be made under the ADJUSTMENTS module.
How to Fix Blurry Pictures with Fotophire Focus
Step 1: Launch Fotophire
Free Program To Unblur Pictures
The only real catch about the Fotophire is that it isn't free. The program does offer a demo-version that you can test out to get a feel for its' features. However, if you want to be able to use the program, then you're going to have to purchase it. Okay, let's move on to the fixing your blurry photo. To start, you're going to have to download and install the program from their official website. After, once the program is launched, open up the Photo Focus editor.
Step 2: Import Image
In order to import the blurry image that you want to fix, you're going to have to click the Open… text in the main hub that opens up. This will prompt you to locate the image that you want to fix and will move you to the main editing hub.
Step 3: Sharpen! Tool
If you're short on time, then the one-click sharpen tool will prove to be very useful. You can find it under the PRESETS module on the right-hand side of the screen. Just click the Sharpen! box and your image will automatically be enhanced.
Step 4: SHARPNESS
Now, if you want to take things to the next level, then that's easy enough to do! All you have to do is adjust the level of enhancement.The tools for this can be found under the SHARPNESS menu.
The first tool is the Amount slider. This will adjust the enhancements' level of intensity.
The second tool is the Radius slider. This is for the picture quality. The higher the Radius, the more pronounced the pixels will become.
Step 5: ADJUSTMENTS
This is the next step in 'taking things further.' It will allow you to get very detailed with the enhancement of the blurry photo. All you have to do is move the sliders under the ADJUSTMENTS module. Please pay attention to the sliders that are titled clarity, contrast, highlights, shadows, etc. this will help you get the effect that you need.
Step 6: Save and Go!
As you can see, from the before and after shots of the image below, we were able to fix the blurry picture and make it look more striking and crisp. Amazon kindle app for mac. When you're done, remember to save your file. All you have to do is click the Save icon in the middle of the top menu bar. Remember, you'll need to have the licensed program to make full use of its features — you can purchase it through here
Conclusion:
There are a lot of fancy mobile apps out there that can help you edit pictures that you take on your smartphone. However, it's not really a long-term solution. Most of those applications offer only the bare minimum when it comes to editing capabilities. Furthermore, a lot of them are unable to handle high-resolution files. This means, that the end result will always end up more grainy than you think. As such, the most helpful solution to fix blurry pictures has to be Wondershare's Fotophire Focus. This program is as easy to use as most apps out there and offers so much more. You can't get any better than that.
Hot Articles